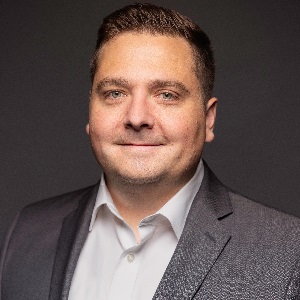 Jon Hopkins
Quest CCS Geophysicist
Shell
Jon Hopkins is a Geophysicist with the Quest CCS subsurface team at Shell. In this role he supports the safe injection of over 1 million tonnes per year of CO2 captured from the hydrogen manufacturing units at the Shell Scotford Upgrader near Fort Saskatchewan Alberta.
Jon graduated with a B.Sc. in Geophysics from the University of Calgary in 2011. Shortly thereafter joining Shell as a seismic interpreter in the Canadian Foothills working on brown field development.  He spent just over two years in this role before rotating into Shell's internal seismic processing group. During his near 8 years with the seismic processing group Jon worked on a broad range of projects from onshore fold and thrust belt imaging to marine survey processing and specialized in time lapse distributed acoustic sensing vertical seismic profile (DAS VSP) processing. In August of 2021 Jon joined the Quest subsurface support team as a seismic interpreter where his focus has been time lapse seismic interpretation and reservoir model building to ensure continued containment of the CO2 injected and evaluate conformance of CO2 plume growth with model forecasts.
In his free time Jon enjoys his passion for auto mechanics, exploring mining history and has been known to pan for gold from time to time.
Warning!
Beware of email scams
DMG Events has been informed from several exhibitors are receiving scam emails . Please be aware these offers are fraudulent. These scammers do not have any relationship with DMG Events.In accordance with GDPR, CASL and other jurisdictional data privacy regulations, DMG Events will never sell your data to any third party organisations. Please see our Privacy Policy for more information regarding how DMG Events will process and store your information.