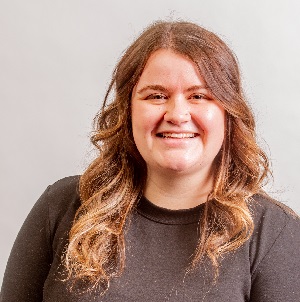 Franki Race
Associate of Technical Operations
Carbon Management Canada (CMC)
Franki Race is the Associate of Technical Operations at Carbon Management Canada (CMC). Beginning at CMC as a summer student with the project of completing a lifecycle assessment for the field research station, Franki is now involved in data calibration, analysis and her favourite part of her position, attending the field research station to do hands-on work.  
Franki graduated from the University of Calgary, obtaining her B.Sc. in Natural Sciences with Energy Science and Geoscience Concentrations. Much of her past research and work has been focused on nuclear energy, attending many nuclear conferences through the Canadian Nuclear Society and Canadian Nuclear Association.  
Franki is also a strong advocate for Women in Nuclear, winning the WiN Undergraduate Student Scholarship in 2019. Today, Race is passionate about clean energy sources and their implementation in society. 
Warning!
Beware of email scams
DMG Events has been informed from several exhibitors are receiving scam emails . Please be aware these offers are fraudulent. These scammers do not have any relationship with DMG Events.In accordance with GDPR, CASL and other jurisdictional data privacy regulations, DMG Events will never sell your data to any third party organisations. Please see our Privacy Policy for more information regarding how DMG Events will process and store your information.