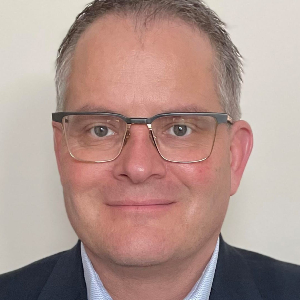 Corwyn Bruce
Director of Project Engineering
Lehigh Hanson
Corwyn Bruce is a director of project engineering at Lehigh Edmonton. In this role he is developing the Lehigh Edmonton CCS project which will retrofit the existing cement kiln with an amine-based post combustion capture system capable of capturing up to 1,000,000 tonnes of CO2 per year. 
Prior to joining Lehigh Hanson in 2021, he served for 3 years as the Vice-President of Project Development and Advisory Services at the International CCS Knowledge Centre and . In this role he and his team shared practical experience in CCS project initiation, construction and operation, through: consultive engagements with CCS project proponents throughout the world; executing studies; publishing articles and journal papers; and presenting at CCS and industry conferences globally. 
Corwyn spent 9 years as a key member of the team that delivered the world's first commercial post combustion carbon capture system applied to a coal fired power plant as part of SaskPower's Boundary Dam 3 CCS project. During this time, he served as both an engineer and a project manager focusing on: building the original business case; scope definition and delivery of the power plant upgrade and capture plant integration; and finally as the engineering manager supporting the early operation and addressing deficiency and operational issues at the facility. This work followed 15 years in the thermal power utility industry in a variety of roles often centered on capital upgrades and life extension of power plants.  
Warning!
Beware of email scams
DMG Events has been informed from several exhibitors are receiving scam emails . Please be aware these offers are fraudulent. These scammers do not have any relationship with DMG Events.In accordance with GDPR, CASL and other jurisdictional data privacy regulations, DMG Events will never sell your data to any third party organisations. Please see our Privacy Policy for more information regarding how DMG Events will process and store your information.