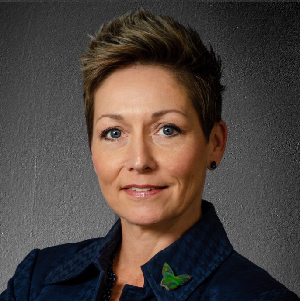 Alanna Hnatiw
Mayor
Sturgeon County
Mayor Alanna Hnatiw was elected Mayor of Sturgeon County in the 2017 election.  Currently she is the Chair of the Edmonton Region Hydrogen HUB, Vice-Chair for the Edmonton Metropolitan Region Board and has recently completed her term as Chair of the Alberta Industrial Heartland Association.
Mayor Hnatiw has been a Sturgeon County resident and an active participant who has volunteered in the community for nearly 20 years. She shares her life with her husband Rob and two sons. Mayor Hnatiw comes from four generations of farmers but has spent most of her adult life as a small business owner in the oil and gas service industry. Her focus is on leadership that has an open the door to its residents and an open mind while looking for innovative solutions to current challenges.
Mayor Hnatiw is committed to actively strengthening regional relationships and developing a prosperous future for Sturgeon County. Her goal is to support diversification in industry and agriculture and support small businesses. There are many opportunities in Sturgeon County to chart a course for responsible, sustainable development.
When not attending to the business of the County, Mayor Hnatiw enjoys time horseback riding, golfing, downhill skiing and Yoga.
Warning!
Beware of email scams
DMG Events has been informed from several exhibitors are receiving scam emails . Please be aware these offers are fraudulent. These scammers do not have any relationship with DMG Events.In accordance with GDPR, CASL and other jurisdictional data privacy regulations, DMG Events will never sell your data to any third party organisations. Please see our Privacy Policy for more information regarding how DMG Events will process and store your information.